Floor
B1F
Material Bank

The Bank intends to educate and research materials and provide an inclusive online ecosystem and offline store among suppliers and consumers.
Wok Place (Beautiful Store)

Receive donations of used goods, sort and re-manufacture items before putting them out for sale.
1F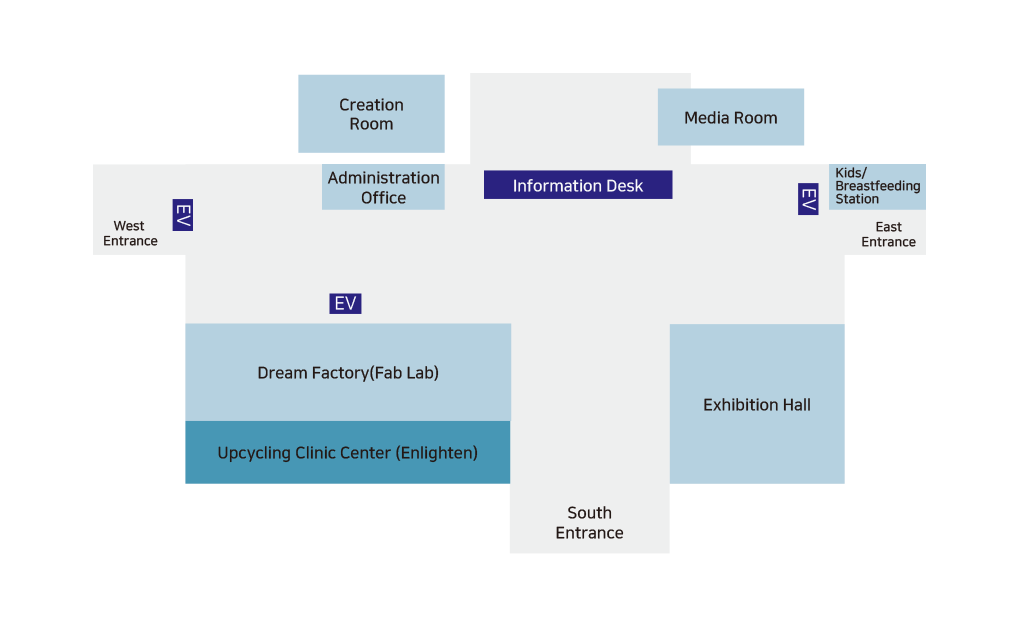 Seoul Upcycling House

Hours of Operation: 10:00 - 18:00 (same for weekends and holidays)
Closed: Every Monday
Admission Fee: Free
Contact: +82 - 2 - 2153 - 0412
Dream Factory(Fab Lab)

Hours of Operation: 10:00 - 18:00 (Mon - Fri)
Closed: Every Saturday, Sunday, and holiday
Contact: +82 - 2 – 2153 - 0415
Outdoor Creation Room

A creative space supporting upcycling artists and collaborate with the Fab Café to experiment and create large-scale pieces and etc.
2F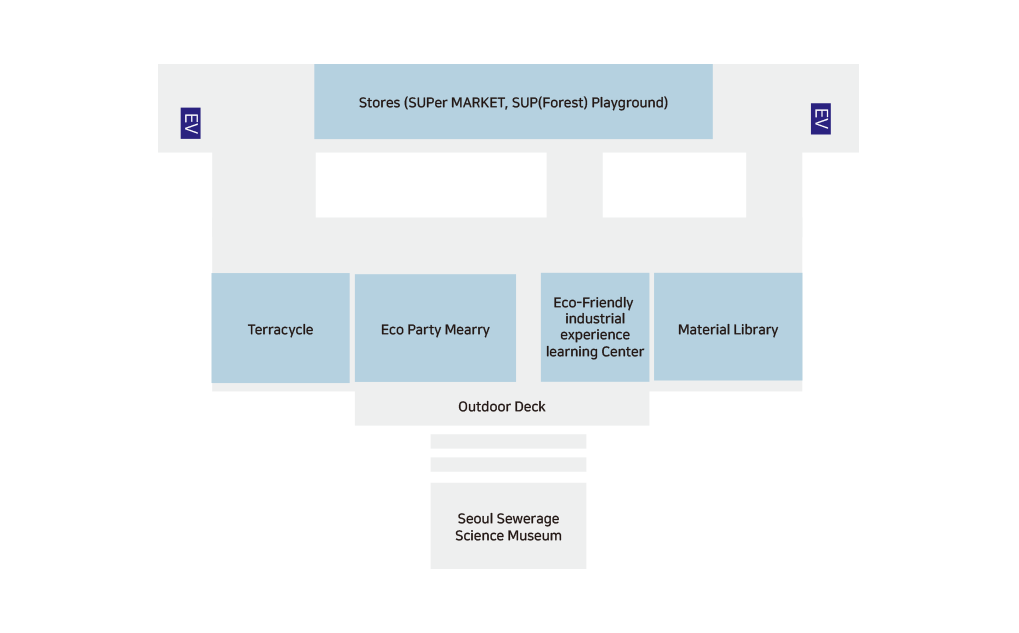 Material Library

This is a library to invent and introduce upcycling materials that are currently in use and planned to be used in the future.
Eco-Friendly industrial experience learning Center

Designated by ECO-UNESCO and located in Seongdong-gu, the city of global educational city, it is an educational space teaching resource recycling and eco-friendly interactive experiences. It is composed of EM multipliers and video/multiplier/kiosk zones.
Eco Party Mearry

Eco Party Mearry, an upcycling brand preserving the earth with its kind designs that revive materials that would have otherwise been discarded.

Contact: +82 - 2 – 2249 - 4133
TerraCycle

A place where unrecyclable waste is recycled. Together with Seoul Upcycling Plaza, TerraCycle strives to raise awareness on resource recycling to the public and to expand the culture of recycling and upcycling.
SUPer MARKET, SUP Playground

There is a market to buy upcycling products and an experience booth with upcycling kits.

Contact : +82-2-2153-0493 (Market)
3F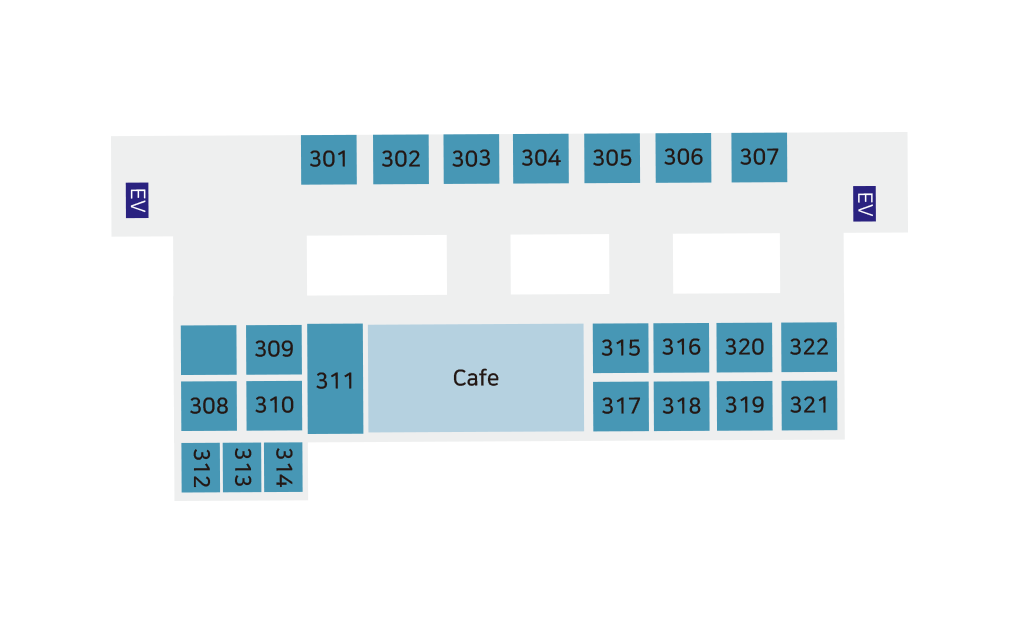 Studio 301~322See Studio >

Space and showroom for upcycling companies, research institutions, associations, and designers.
Hours of Operation: 10:00 - 18:00 (same for weekends and holidays)
Closed: Every Monday
Admission Fee: Free
Contact: +82 - 2 – 2153 - 0499
Café (closed)

Hours of Operation: 09:00 - 18:00
Closed: New Year's Day and Chuseok
    Every weekend(Sat. Sun.) (Open on Monday)
4F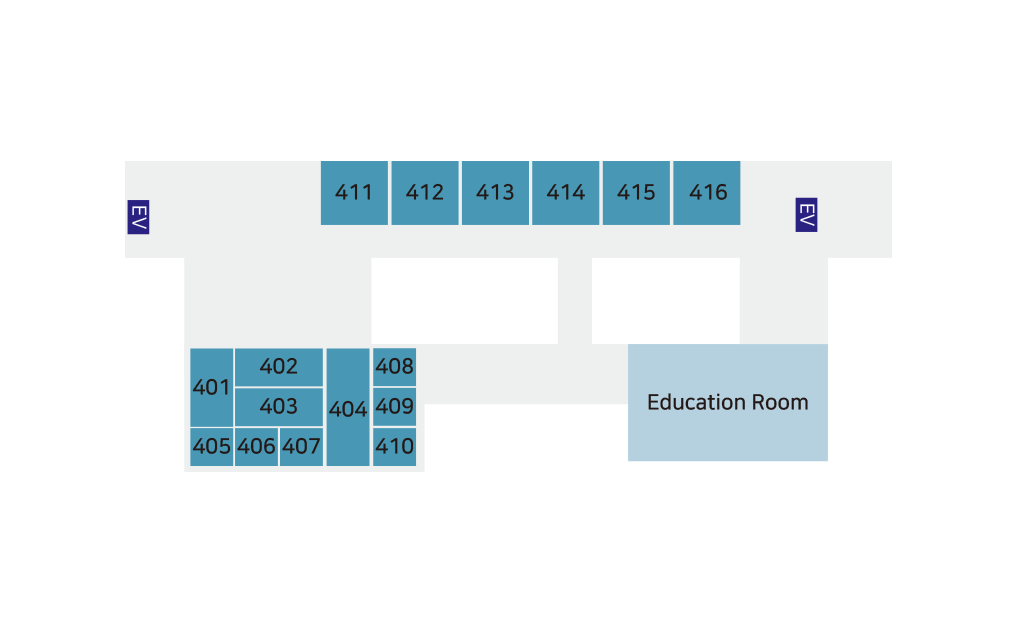 Studio 401~415See Studio >

Space and showroom for upcycling companies, research institutions, associations, and designers.
Hours of Operation: 10:00 - 18:00 (same for weekends and holidays)
Closed: Every Monday
Admission Fee: Free
Contact: +82 - 2 – 2153 - 0499
Education Room

Various educational programs takes place regarding upcycling by the Seoul Upcycling Plaza.

Surface Area: 142㎡
Maximum Capacity: 30 - 40 people
Contact: +82 - 2 – 2153 - 0419
5F
Restaurant

It is a healthy, organic buffet where you can enjoy a wholesome meal.
Hours of Operation : 11:00 - 13:30, 17:00 - 19:00 (reservation required)
Closed : New Year's Day and Chuseok, every Sat., Sun. (open on Mondays)
Details : Alcohol available for evening reservations. Group reservations and
    menu requests available.
Contact : +82 - 10 – 4205 - 6989 (for reservations) / +82 - 10 – 8771 - 0990
    (representative)
Education Room

Various educational programs takes place regarding upcycling by Seoul Upcycling Plaza.

Surface Area: 205㎡
Maximum Capacity: 50 people
Contact: +82 - 2 – 2153 - 0419